Date: 10th of February
Time: 8pm till 1am
Venue: Maryhill Burgh Halls
It'll soon be carnival time in the Big Easy and there's no better way to celebrate Mardi Gras in Glasgow than by coming to Cake Hop Mardi Gras. We'll play all the best music New Orleans music, we'll be eating amazing cake and drinking Nola themed cocktails and swing dancing on possibly the best dance floor in Glasgow.
Hey folks! We're changing how you buy tickets for Cake Hop. You can still get your tickets for the £10 price by booking on-line using the 'Buy Tickets' button below.
Alternatively, purchase-on-the-door tickets are now £12.
Join our Facebook event page.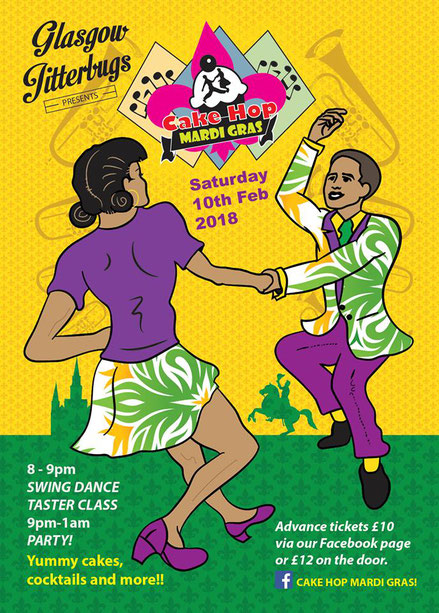 ---