Join us for a brand new block of swing dance classes!
In celebration of our new block of classes, we have a special offer on the 31st March: attend the Beginner Lindy Hop class at 7pm (£5) and get the Collegiate Shag class at 8pm absolutely free! Check out our website for more details about these 2 fantastic dance styles: 
And if you have done at least 2 full blocks of beginner Lindy Hop, come along to our Improver level Lindy at 9pm.
7pm Beginner Lindy Hop (£5)

8pm Collegiate Shag (Free with first class or £5 on its own)

9pm Improver Lindy Hop (£3 if you also do one of the other classes or £5 on its own)
No partner or experience required.

Wear comfortable clothing that's easy to move in and flat, supportive shoes that won't come off your feet easily.

Bring your own water bottle.

Bring friends or come yourself.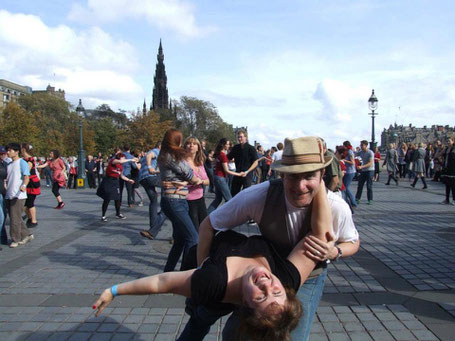 ---